At the foot of Mudurnu hills in Turkey there's a ghost city with over 700 abandoned buildings. The hundreds of white buildings with conic grey roofs look like small castles. Located about halfway between Istanbul and Ankara this abandoned housing development was once intended to be luxury villas and vacation homes for wealthy tourists.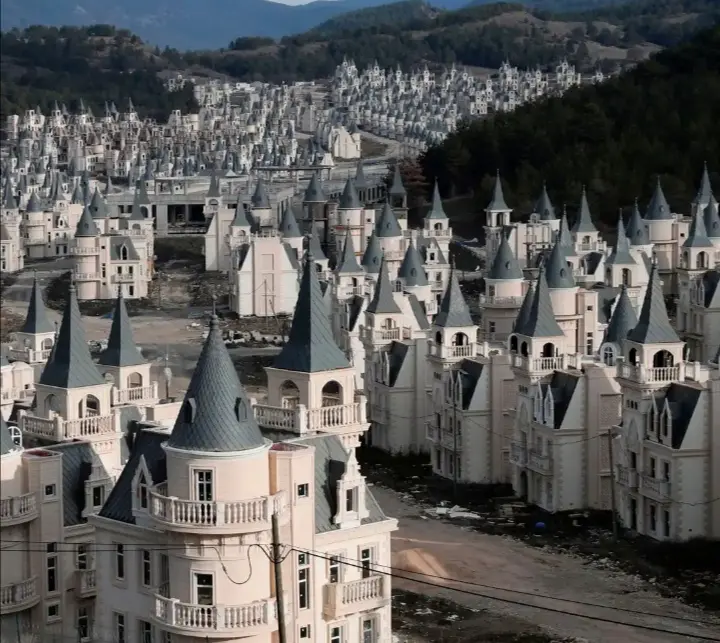 Construction began in 2014 when property developers bought the land for approximately US$200 million and began building hundreds of identical castle-shaped properties. Plans for the development included Turkish baths, an entertainment complex and a shopping mall in addition to 732 homes costing between US$400,000 and US$500,000.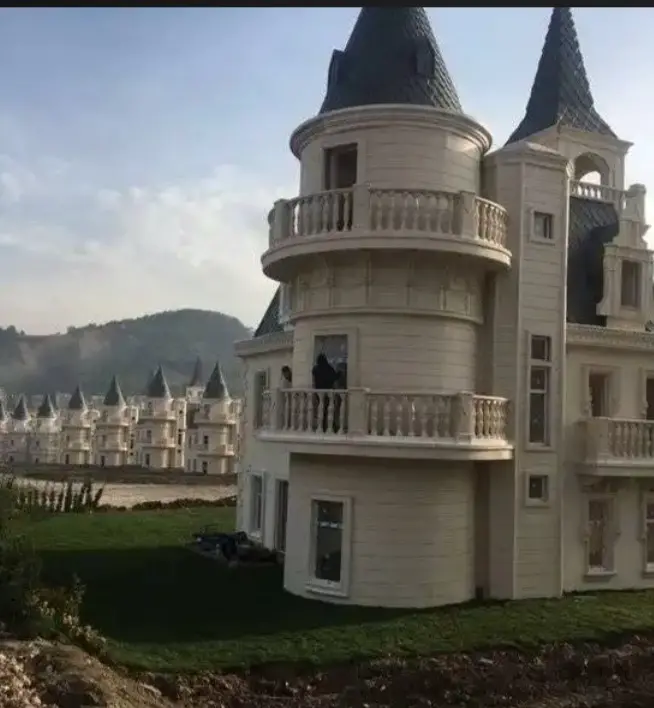 It was supposed to become an enchanted valley, but it's now a sore site. Built in just 2 years the 732 villas cost half a million dollar each and despite lofty ambitions for the complex, over 500 castles were left abandoned and unfinished with the development company reportedly owing over 20 million pounds in debt. The company that bought the land then went bankrupt and the majority of those who'd shown an interest in the lavish properties started pulling out their investments.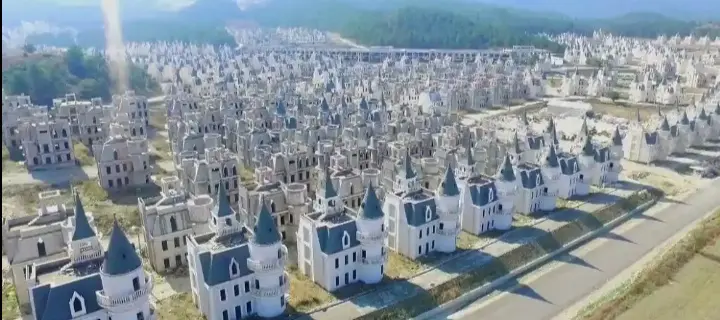 The dream has now been replaced by the nightmare of 250 thousand square meters of green covered with cement. An unreasonable waste of finances and materials and a useless exploitation of ground and natural resources. What's been left behind is rows and rows of empty and identical looking buildings with no homeowners or neighbours in sight. The houses are still vacant and yet to be bought or occupied by anyone.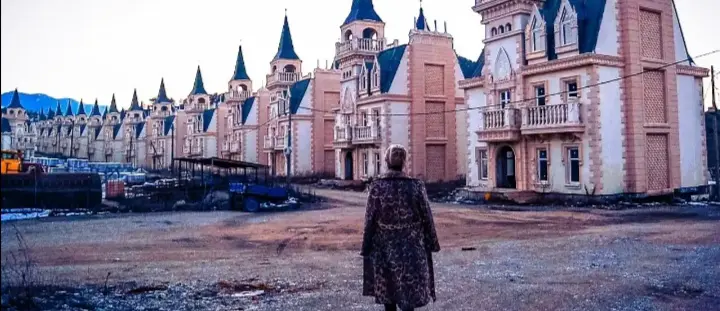 Facebook Comments