He was born and named Muhammad Saib Ajirobatan Dan Ibrahim but better known now as Sat Guru Maharaj Ji. He is also commonly referred to as the Living Perfect Master and the God on Earth. To his name, are claims that he has the solution to all afflictions, illnesses and other myriad of problems facing the human race.
He spiritually leads a communitarian movement called the One Love Family offering spiritual guidance and knowledge to his followers at his ashram, the Satguru Maharaji Spiritual Village, a 40 hectares of land oddly located on a lonely stretch of the Lagos – Ibadan expressway.
The movement much as its founder is shrouded in maybe not secrecy but definitely mystery. This coupled with the human penchant for brewing narratives for what we know less of has created a word-of-mouth transfer of info filled with details of horrendous fear and horror for the man Sat Guru Maharaji and his One Love Family movement. This is understandable for whatever man has little knowledge of, he seeks to offer his explanation.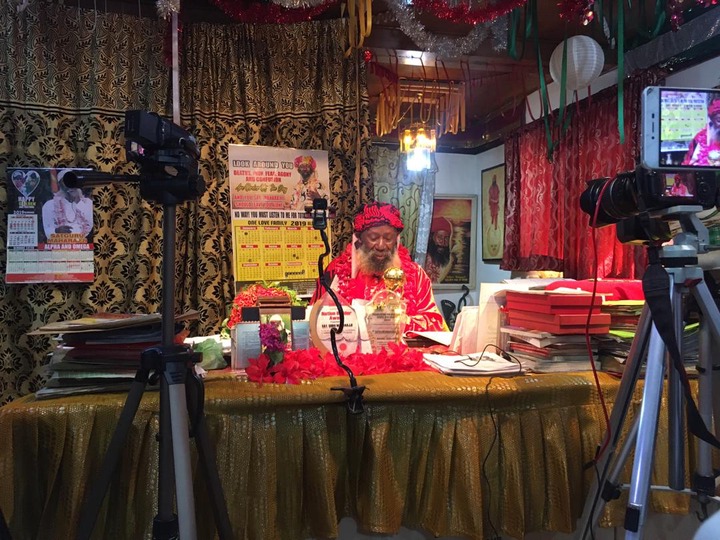 However, the concerns, worry and curiosity of a lot of people were sated with some affirmations for the previous conjectures about him when in 1989, some former members of the movement claimed that more than 200 bodies were sacrificially buried in his Spiritual Village. The police stepped in and charges were pressed against Sat Guru Maharaj Ji but later dropped for lack of evidence.
Some ten years later, eyebrows were rose again after news of an alleged killing of a Ghanaian man by Maharaj Ji's devotees started spreading. It was a messier case this time around. He was charged to court alongside a dozen of his disciples and the ashram was burnt down by exuberant members of the Iju Youths Progressive Union. But he was later acquitted.
Sat Guru Maharaji has been embroiled in series of controversies, most of them involving grimy crimes. Well, never has he been convicted for any of these crimes neither has any of the controversies surrounding him been proven beyond doubt but the tolls kept rising regardless.
And I clearly could remember how a stranded woman who myself and a friend of mine helped with a ride on our journey from Lagos to Ibadan turned the odds in on us when our car broke down few paces away from the entrance of Maharaj Ji's Spiritual Village. The year was 2017 and it has to be during one of the ember months. It was late in the night – say 9pm. And this woman rained abuses on us, insulted and accused us. She said we were on a mission; that she should have known that we were agents of the devil sent to deliver her to Lucifer. Kidnappers; some mysterious agents of a blood-sucking malevolent evil spirit; disciples of the mystical Sat Guru Maharaj Ji sent to kidnap her, we were all of these to her; the last being more tenable.
According to her, if we were not sent by Guru Maharaj Ji, how will young boys like us have a car? Why did we not charge her for the lift? Why did we go mum after she entered the car? And ultimately, why did our car suddenly stop just before the 'dreaded' Guru Maharaj Ji Spiritual Village?
I was surprised. I mean, isn't this the woman we out of the sincerest of goodwill decide to assist? The next few minutes were about her calling on the powers that be to deliver her from 'the devil's agent' aka my friend and myself; her voice towering all efforts of ours to calm her. She blamed herself and her ancestors for meeting us. She recounted alleged tales of how many people have been kidnapped, killed or just go missing at the Spiritual Village.
Amidst all of these, I attempted to reach out to the mechanic who stays at the closest axis I know of to the Ibadan toll gate of the expressway. But she sprung up to me alleging that I am about calling the rest of our 'killer squad' who will join us from the Spiritual Village to carry out our mission. I was forced to drop the call.
While she was at it, the vehicle responded and breathed alive. We hopped in and literally didn't know what to do with her. My friend muttered, 'Shey e ri pe a fe fi yin se ogun owo bayi, to ba wu yin ke wo le o' which loosely translates to 'Can you see that we had no intention of using you for money rituals now, you can enter the car if you so wish'. She sluggishly entered the car; herself first and pulling a woolen bag with her.
I had no idea what was going through her mind; myself and my friend weren't saying anything either but she broke the silence starting an intriguing conversation that would erupt afterwards in the most African-motherly way possible. "Eyin oko mi, e maa binu si mi'. She explained how she was just scared for not just herself but us too because the Guru Maharaji's Spiritual Village is a dreadful site. She narrated tales of how she's heard that a lot of accident on mostly the Oyo state part of the express road can be attributed to Guru Maharaj Ji.
The picture she painted of Guru Maharaj Ji was that of a dreadful, blood-sucking man with an insatiable hunger for human flesh. It was appalling. Well, those narrations weren't new. They were a layer to the tons of such we've listened to growing up, each with its own reason why you should dread the man Guru Maharaj Ji. It didn't help that I personally lost a dear uncle to a ghastly auto crash close to the Guru Maharaj Ji site in 2002 – an accident automatically believed to be orchestrated by Guru Maharaj Ji because he's allegedly thirsty for blood.
So it was out of absolute curiosity with respect to what goes on at his Spiritual Village that I decided to find a way to have a sit-down with the acclaimed godman himself. I tried connecting with him and luckily he agreed to an extensive interview with me. I was damn excited because asides this being the sort of unusual story I'd always want to tell as a journalist, it is more about getting answers to most of the questions thousands of people are dying to ask him.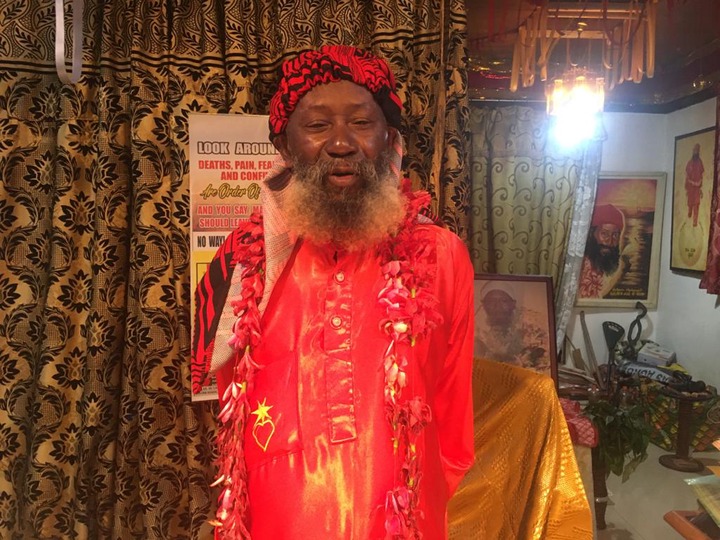 There are elements of mystics and mystery around Sat Guru Maharaj Ji much of which no one fully understands. Whether, he enjoys and thrives in that mystery I do not know yet but my interview with him was centered on demystifying him and what he stands for.
To a generation of young people like me, he's that sacrilegious man who calls himself God and we didn't have that impression because we heard it from him, we believe so because we were told so. And as he is living up to the generation of people who knows nothing about him than what has been told to them by people who also have no idea of what he stands for, it became necessary to unravel the mystics and demystify the mystery surrounding him, clearing the misconceptions about him and his movement in between and getting him to answer the ultimate question, 'Who is Sat Guru Maharaj Ji'?
It was also quite imperative to know the extent of truth and falsehood in all of the information about him out there. Very much unlike me, I didn't trumpet the schedule of my interview with him until I have entered the Spiritual Village which is an expanded 40 hectares of land located in Ibadan. And I received the first shock of my whole time with him there when I was told right from the entrance that I cannot step in with my footwear. It's a taboo!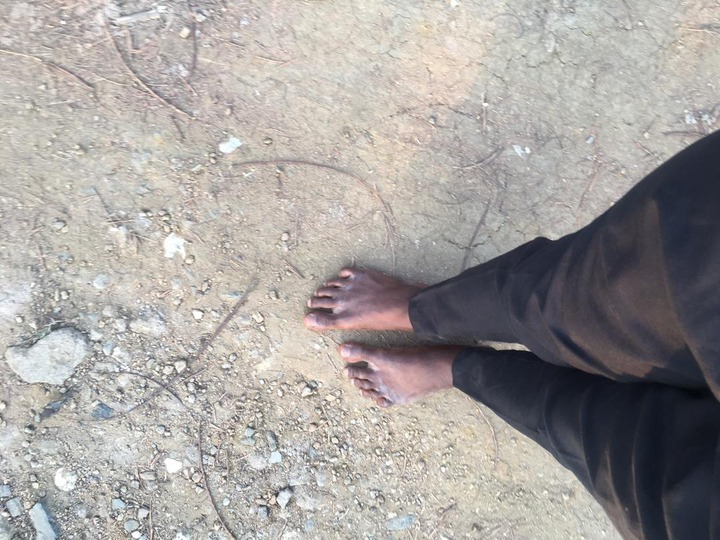 The Spiritual Village is littered with sculptural images of Sat Guru Marahaj Ji himself, an inner ashram where he stays, a pavilion where he preaches to his disciples and a garden of flowers everywhere.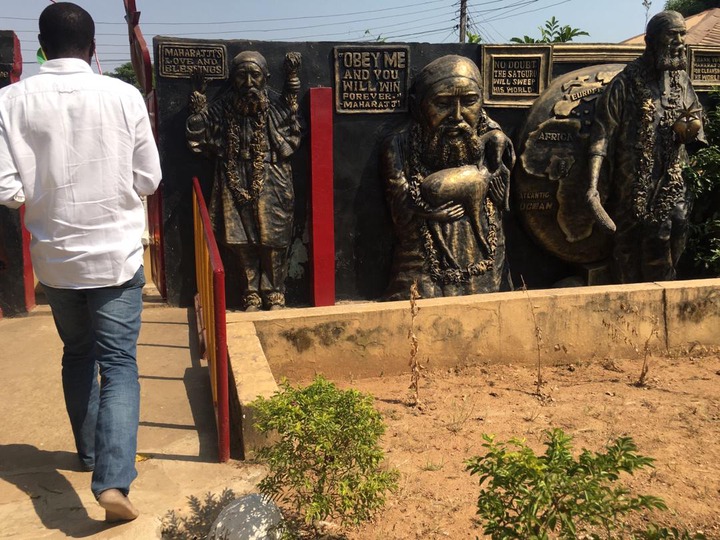 Sat Guru Maharaj Ji himself was surprisingly a very cool man. My 6-hour conversation with him was filled with him picking his words carefully. He is well versed and not some debauched soul as widely painted. His sitting room where I was entertained was beautifully decorated with mostly red and white colors, bright lights and well equipped with what looks like a study.
He has a television set tuned to American TV channel, Fox News to his right and a Smile router just beside that for internet connectivity. He's homely and friendly with a wide smile lightning up his shrinking face every now and then; too much for a fierce and vicious spiritual leader as touted.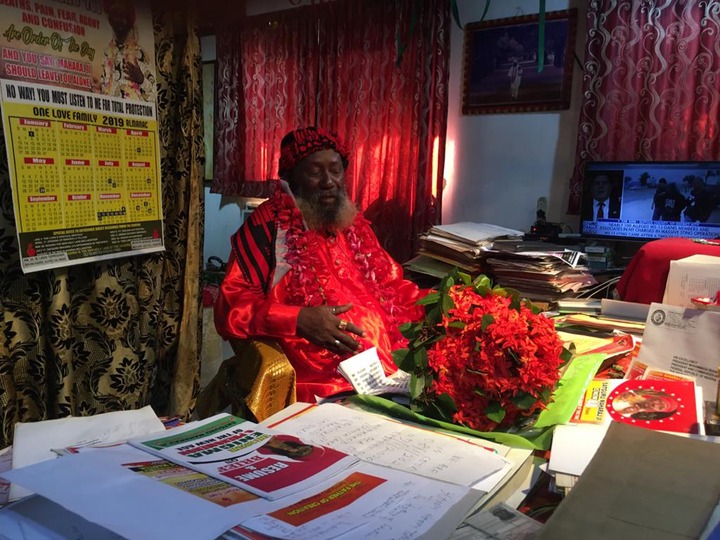 Our conversation is best described a bumpy one and I prepared him for it. I told him pointblank that as much as there is a lot to respect about him, I'll hold no bare in asking some of the most prickly and uncomfortable question and he agreed. So we set sail!
Some of the areas which our conversation touched were his movement, the One Love Family which is as mysterious as its founder. We also discussed about claims of him being 'The Perfect Master', the 'God on Earth'. I got him to affirm if he truly is and if he believes in the 'God in Heaven', works with him, operates on a parallel line with him or they just sort of co-exist.
We also discuss his stance on marriage, death and afterlife, the sustainability plan for his movement, the numerous misconceptions about his movement, his relationship with some political figures who find it comfortable associating with him backdoors but denying him in public and ultimately what he thinks of other religion and their adherents particularly the Abrahamic faiths.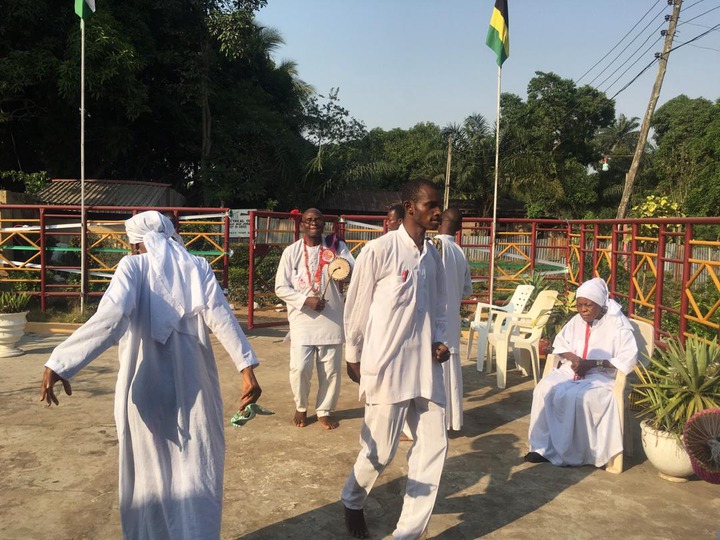 Facebook Comments