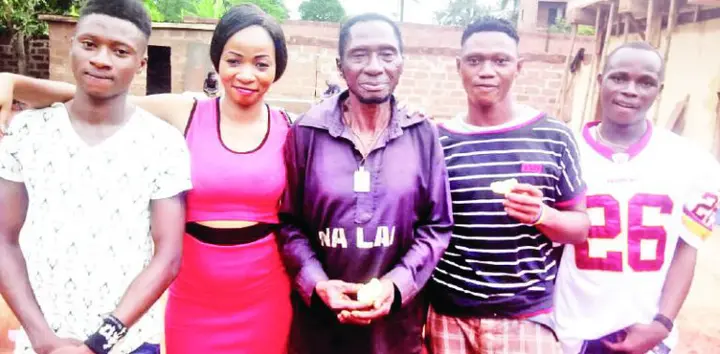 A small community of Aji, Igbo-Eze North Local Government Area of Enugu State is in the palm of Dr Simon Odo known as Onuwa, the "King of Satan Worldwide".
The people of his Aji community and other neighbouring communities always marvel at the record-breaking and legendary marriages of Dr Simon Odo for controlling 50 wives.
In 2018, during an interview with a Sun newspaper correspondent, Onuwa a 72-year-old herbalist, said he is not yet done with child bearing and women as he almost finishes arrangements to get his 58th wife.
Onuwa once boasted that he and his family can win any election for anybody vying for political position in the town because of his intimidating family numbers.
He noted that his grandchildren are over 200 in numbers and his own children are more than 300, when this number is added to his 57 wives, anyone can understand his point.
Mr Onuwa wishes that the state government can give himself and family an autonomous community.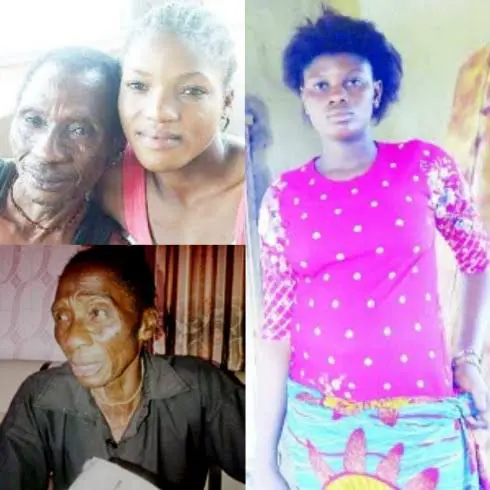 Mr Onuwa narrated his journey into herbal medicine practice
Me Onuwa while narrating his journey into the world of herbal medical practice made it known that in 1958, he was baptized in the Roman Catholic Church and became a Mass servant in 1960. He narrated how he was poisoned with tuberculosis and his health condition became worsen to the level of making him crippled for five years.
Later he was taken to Ijebu-Ode, Oyo State when his two legs have become rotten. But after his successful healing at Ijebu-Ode, he decided to venture into the profession by learning from the oldest woman in the healing home. In 1962, after two years of apprenticeship, he returned to Enugu and started curing and treating many deadly sicknesses and diseases. Although, his My parents were surprised that he ventured into herbal medicine because never wanted him to be a herbalist. But, nothing they can do because they were even afraid of him. He said.
His legendary martial life
According to him several people have always been inquisitive to know why he married up to 57 wives. He got married at the age of 20 while still in Ijebu-Ode and ensure he married at least three wives from almost the same community. The method he used is simple, as Mr Onowa revealed that whenever he marries from any area, he will ask his newly married wife to get another wife for him from their side and with that strategy he was able to spread his tentacles as far as marriage is concerned.
He disclosed not using any form of charm to lure any woman into marriage and don't take drugs before having intimacy with any of his wives.
Out of the 50 wives of Onuwa four are Yoruba, four from Igala, and others from different states, and he has never married an uneducated wife before, so the language isn't a barrier for them.
According to him, some of his wives have NCE while others with bachelor's degree as many of them are teachers in the schools built in his compound.
Managing His Family
The legendary man revealed shocking information that all his wives cook with one pot. They don't use different pots, and he used to kill a cow every monthly as meat for cooking
Although he claimed to have warned all his children not to marry more than one wife. The reason being that they may not be hard-working like himself.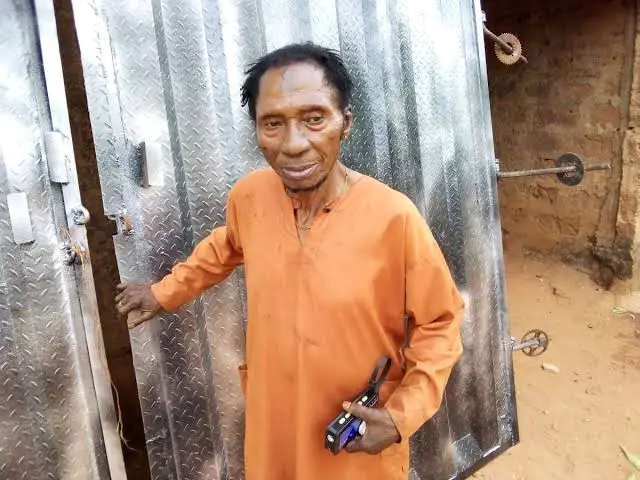 Why he bears the name 'King of Satan'
He revealed how he coined his name 'King of Satan' from the Bible as that Bible reveals that it was Satan who tempted human beings, Adam and Eve, and they failed into the temptation.
Satan uses woman to tempt man in the garden of Eden, and he fell for it, the Satan is my father, and I am following his footsteps and demands in procreation, that is one of the basic reason why I married up to 57 wives and still counting, he concluded.
Mr Onowa reveals that he never steal, commit adultery, kill anybody or gives anyone poison to kill another. So there is no regret for any of these actions.
Facebook Comments