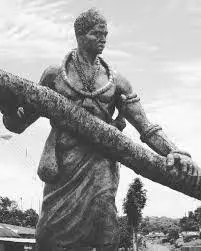 A statue of Arhuanran in Benin city.
Arhuanran sometimes spelt as Aruanran was born as Prince Idubor to Oba Ozolua and Oloi Ohonmi. Oba Ozolua ruled the ancient Benin kingdom from between 1483 and 1514 AD. According to Benin folklore, Arhuanran would have become the Oba of Benin, had his birthright not been taken away from him and given to his younger brother, Osawe who later became known as Oba Esigie. This was because Idubor didn't cry immediately at birth as opposed to his brother Osawe, as they were both born on the same day, Osawe who was born later, cried immediately and it was reported to Oba Ozolua, who proclaimed him as King in waiting.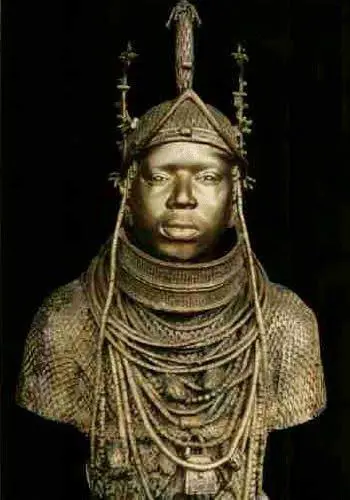 Bust of Oba Esigie
This incident actually angered Prince Idubor as he grew up and his father in an attempt to quell his anger carved out dukedoms and Idubor was made the Duke of Udo, a town not too far from Benin. Idubor who now went by the name Arhuanran, was still not satisfied, continued to battle his brother and plotted on several occasions to kill him. Legend has it that Idubor who had grown up to become a giant and a very skilled warrior uprooted palm trees with his bare hands, and swept the ground with the fronds, which he did on a regular basis.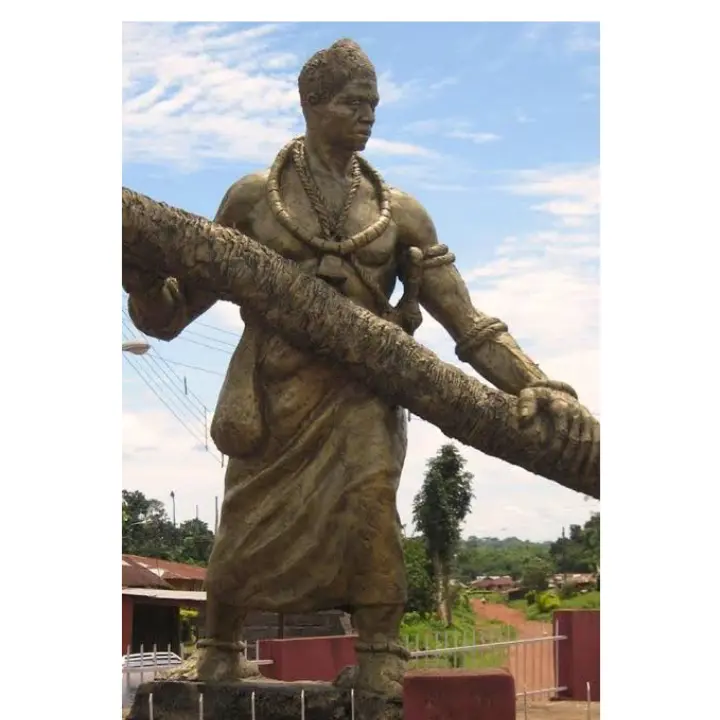 Arhuanran's would have been successful at killing his brother, Osawe, later known as Oba Esigie, were it not for his mother Queen Idia, who was reputed to be skilled in magical arts as Esigie was known to be weak. Idia, his mother took on Idubor using mystical powers and all his plans failed.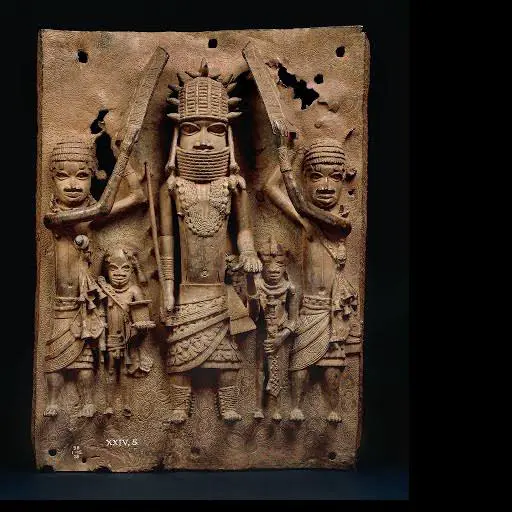 When Esigie later ascended the throne, Arhuanran who refused to concede defeat, went back to Udo and acquired mystical powers alongside his men as he came to the realization that he had to acquire them if he wanted to take on Idia, Esigie's mother who was known as her son's spiritual stronghold. Oral tradition has it that Arhuanran retreated to Uroho village to learn the art of black magic from an old sorceress, names Iyenuroho (Okpewho). Folklore also has it that, Arhuanran placed spells on the coronation beads of Oba Esigie, which drove him mad for days until he was cured.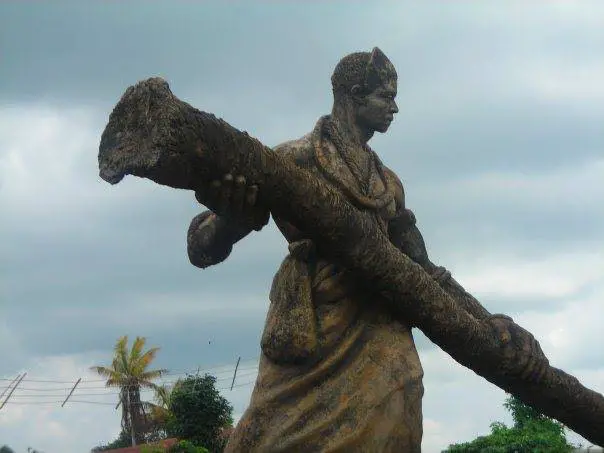 The war between the two brothers continued and became one of the bloodiest wars in Benin history. Arhuanran and his dukedom Udo were eventually defeated in battle and he later committed suicide by drowning himself in a lake called "Odighi N'Udo". According to Benin oral tradition Oba Esigie's victory was during the planting season when many members of Idubor's army, who were farmers, had gone to their farms.
Facebook Comments