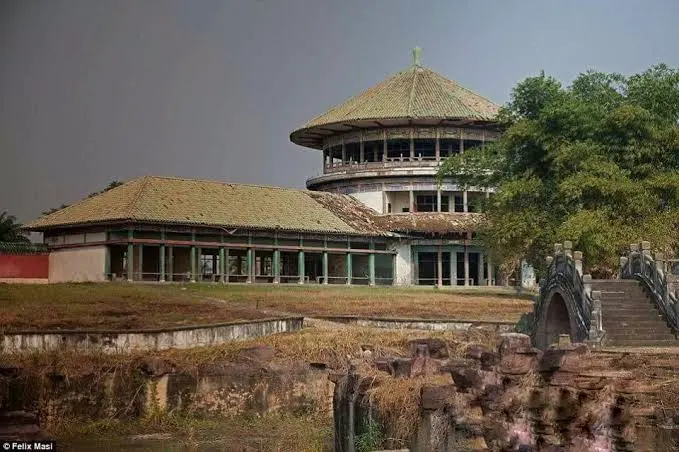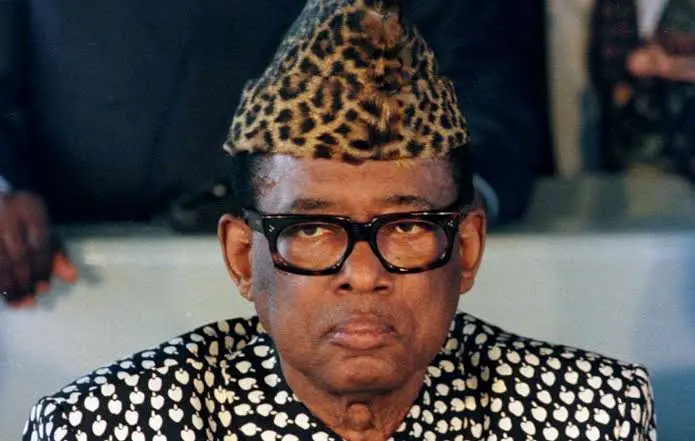 Mobutu Sese Seko Kuku Ngbendu Wa Za Banga is still remembered as one of the posturing dictators in African soil. He who ruled Zaire/Congo from 1965-1997 before dying in exile in Morocco. He used part of his accumulated wealth to build a paradise which is currently ruined in the Xanadu mountain surrounded with over one hundred thousand trees and twenty thousand tonnes of marble.
An side view of Mobutu Sese Seko's palace(Photo/Zambezi Reporters)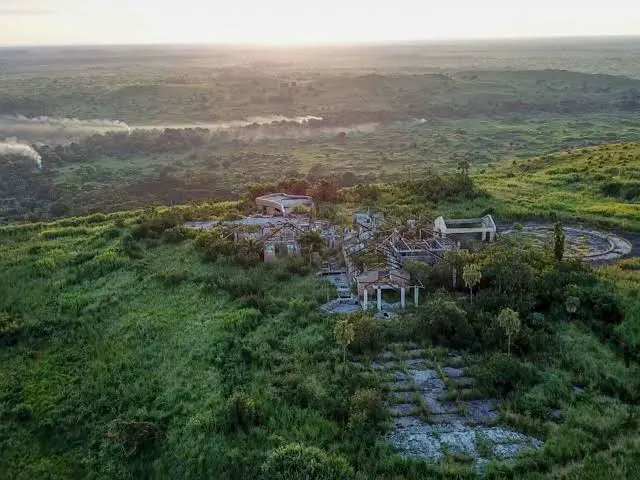 The large Mobutu's personal Xanadu was build in his birthplace,deep in the jungle in the village of Gbadolite(with about 1500 people) which remained one of the world's longest suffering villages. For most posturing dictators, development was not a priority, but putting a new city in their names in addition to transience of power and wealth rapped it all.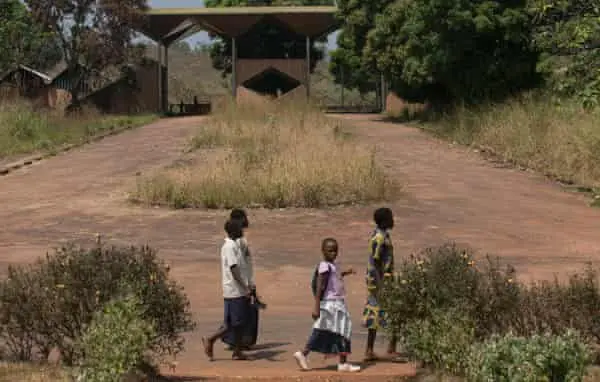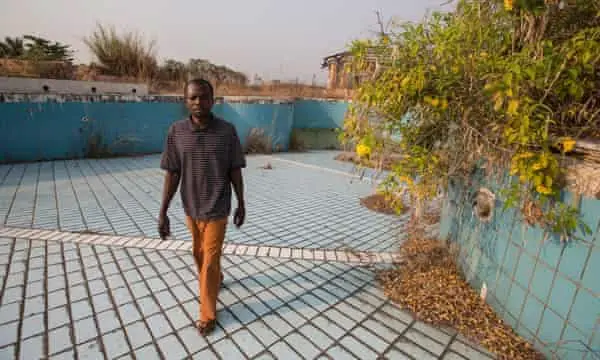 A decaying brown and gold gateway(below) still marks the edge of Mobutu's former estate, surrounded by small houses made from mud,wood and dried grass.Inside the compound, the entire roof of the palace is gone,leaving only a skeleton of girders punctuated by tall trees. But,you first go through a control box where security would once have vetted visitors, after winding a 3km drive. In the compound were two swimming pools. Below is Francois Kosia Ngama walking in one of the dried-up swimming pools within the president's palace(his grandmother was a teacher to Mobutu's mother).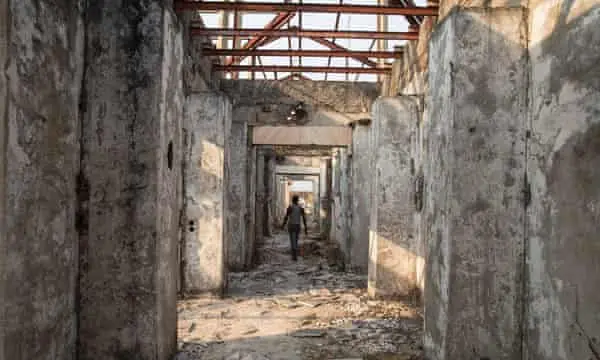 Then you go through a tunnel clad with rough red bricks as shown below;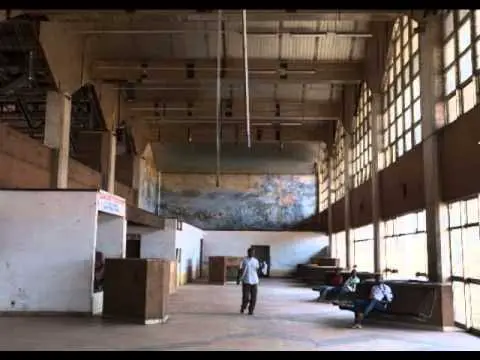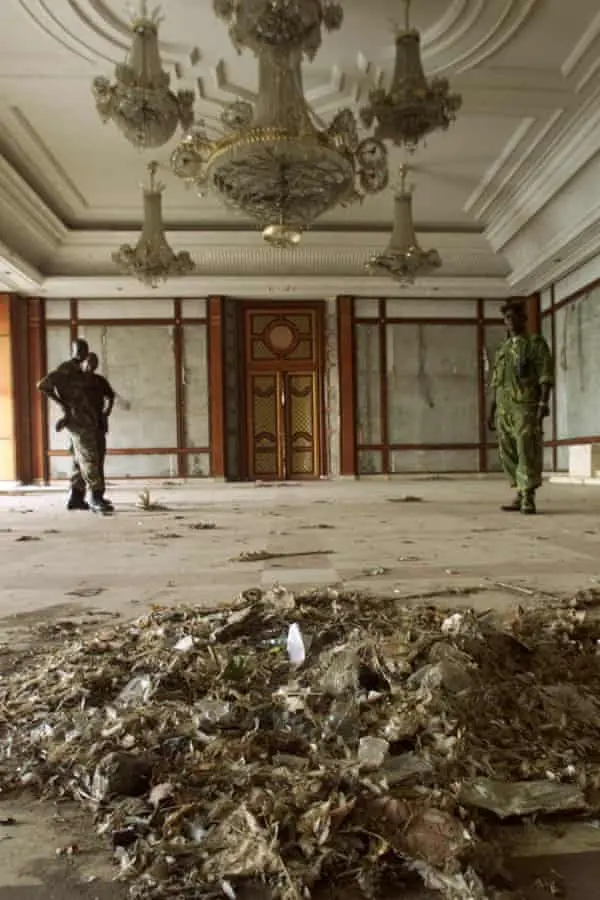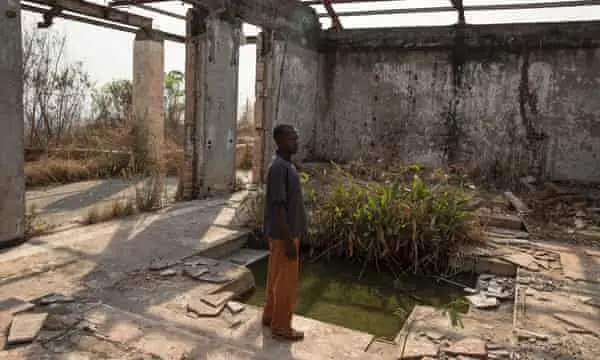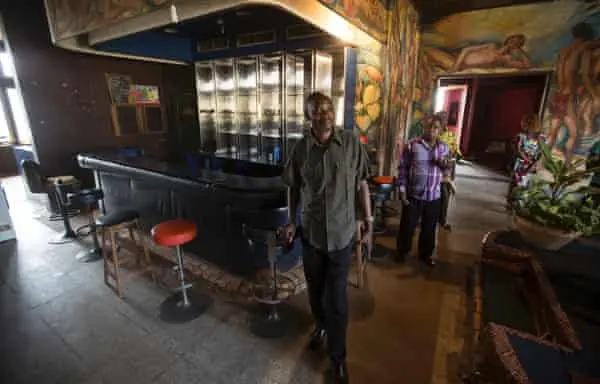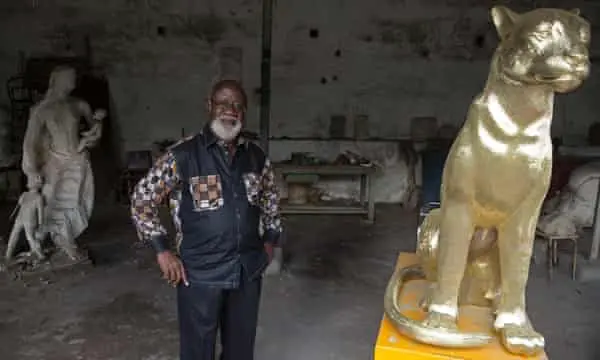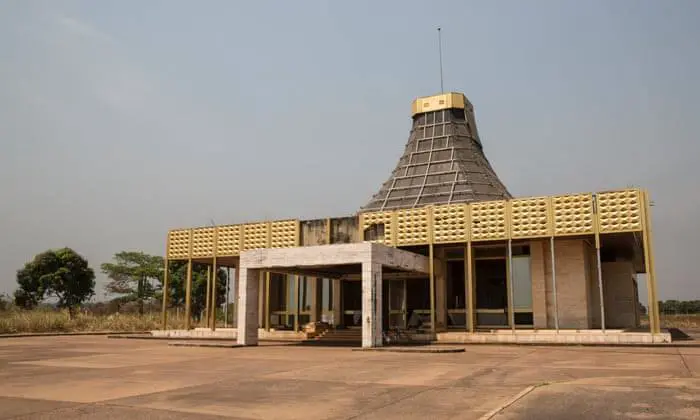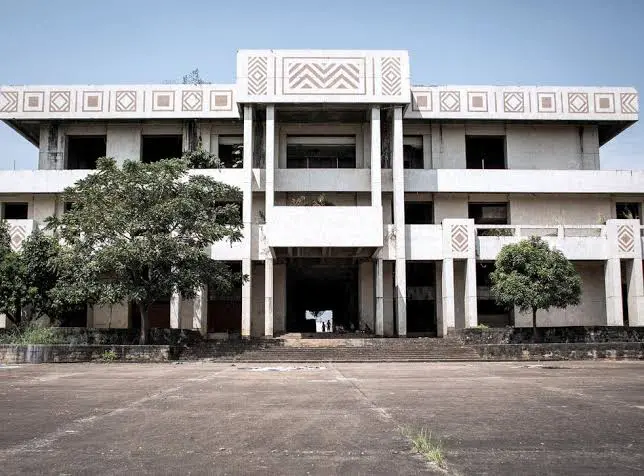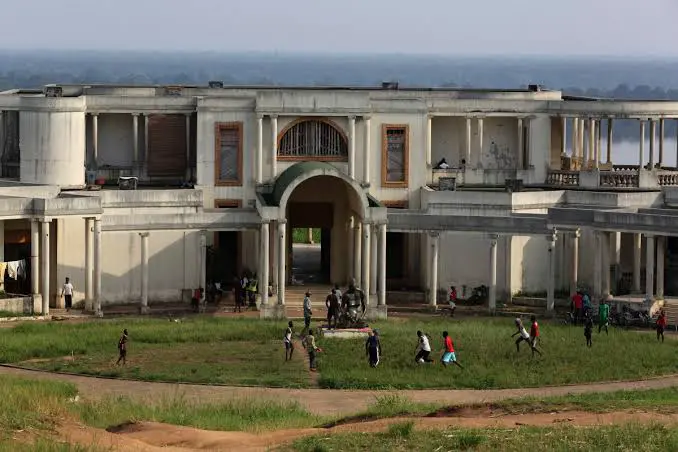 Below is now the interior look of the Mobutu's palace with paintings, pictures and the very stones of many another palace.Below pictures are other side views of Mobutu's Versailles palace;
All the huge and beautiful palace in which 700-800 servants were employed with a daily security detail of about 300 soldiers according to The Guardian(link 2 below), is currently diminishing in the jungle within the forest. Sometimes we may have to conclude that all is vanity without God because as the saying goes,"a fallen ripe mango usually belongs to the nearest mango tree in site."
Facebook Comments