The Sad Story of Sara Baartman, A Black Woman Who Was Showcased Nak£d Together With Animals in London.
Sara Baartman passed away in 1816 at the age of 26.
The cause of her death is unknown. Nobody can confirm whether she died from alcoholism, smallpox, or pneumonia. French scientist Cuvier retrieved her corpse from local police and cut it into parts.
He made a plaster cast of her body, arranged her brain and genitals, and stuck them into jars which were placed on display at the Musée de l'Homme (Museum of Man) until 1974.
The story of Sara Baartman was reawakened in 1981 when Stephen Jay Gould, a paleontologist wrote about her ordeal in his book The Mismeasure of Man where he spoke against racial science.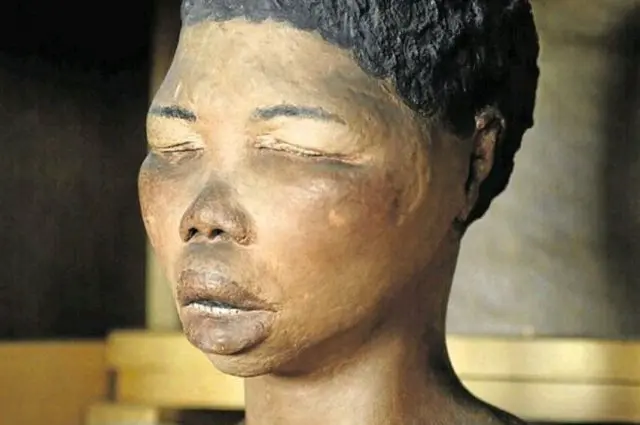 Sara Baartman's large buttocks and unusual colouring made her the object of fascination by the colonial Europeans who presumed that they were racially superior.
After four years in London being forced to display her nakedness on the streets, in September 1814, she was transported from England to France, and upon arrival Hendrik Cezar sold her to Reaux, a man who showcased animals.
He exhibited her around Paris and reaped financial benefits from the public's fascination with Sara's body.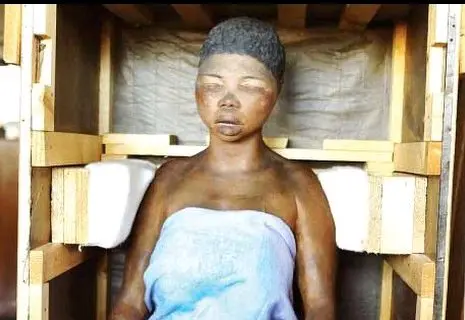 Reaux displayed her in a cage alongside a baby rhinoceros.
Her "trainer" would order her to sit or stand in a similar way that circus animals are ordered.
At times Baartman was exhibited almost completely naked, wearing little more than a tan loincloth, and she was only permitted that due to her insistence that she cover what was private. She was nicknamed "Hottentot Venus".
Facebook Comments